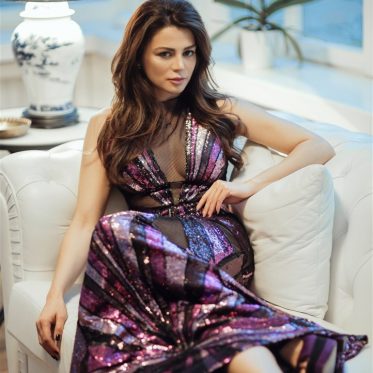 Zeynep ŞARLIGİL
Born in Istanbul, Zeynep is the youngest of three sisters. Her elder sister Elif Aydemir is an executive in an international company and her eldest sister Ayşen Aydemir, who passed away in 1999, is an award winning actress.
Zeynep has completed her primary and secondary education in Istanbul and holds a Bachelor's and a Masters degree from Istanbul University Art History Department. She started working as an art history consultant following her graduation.
Later on she attended the Kenter Academy where she got her first acting education. She also got on-camera acting lessons from Ayla Algan and attended the Peter Brook Workshop. After taking part in many plays and short films, she decided to continue her acting career in feature films and appeared in successful productions including "Sizi Seviyorum", "Şov Bizınıs" "Pak Panter" and "Recep İvedik".
In 2012 she started to teach Art History in Uniact Studio, a drama school in cooperation with American Cultural Assosiation. Meanwhile, she completed the workshop programme of Anthony Vincent Bova.
Starting from 2006, she started to take part in TV series. She starred in the TV series "Aşkın Bedeli" in Star TV, where she appeared as the twin sisters named "Selen" and "Sedef". Later she appeared as the infamous female spy "Eftelya" in TRT1's legendary TV series about the foundation of the Ottoman Empire, named "Diriliş Ertuğrul".
The actress's latest theater appearance was in a play named "Kadınlar Hep Gülmeli", written and directed by Kandemir Konduk. She currently appears as "Şebnem" in Fox TV's drama series named "Kalbimdeki Deniz".
Zeynep is a skilled motorcycle rider, driver and a swimmer. Her other areas of interest are aerial silk, yoga and horseback riding. Her zodiac sign is Pisces and her favorite pet is a cat.
Zeynep got married with business man Tarık Şarlıgil in 2017.